Get link

Facebook

Twitter

Pinterest

Email

Other Apps
Write Your Way to New Beliefs



It's a New Year and time to create new beliefs. A long time a
go,

I learned to use writing as a powerful too for change. That one belief for
me w
as that I wasn't smart enough. T
he belie
fs I wa
nted to a
dopt were the
se: I
am a very intelligent person. My ability to learn and grow is excellent. I have all the tools I need to get anything done effectively and efficiently.


I wrote those beliefs repeatedly, perhaps 20 times a day for about two weeks, and reread what I'd written several times a day. This writing is an instruction to the subconscious. It's not that you are trying to convince your
conscious mind; instead, you are simply sending new information to the subconscious. Using repetition and the emotional conviction, you can impress new beliefs onto your subconscious. Behavior and attraction then occur automatically.

Write Out Your New Beliefs
You can write yourself a new script, detailing all of your new beliefs, from health to wealth, from business success to charitable contribution, from relationships to spirituality, from productivity to creativity. To write the script, imagine what you life will be like as a result of adopting a new belief, and describe it all in the present tense. Describe everything as if it is already happening.

For example, a script for your health might start like this:

I love how it feels to run because my body is in such great condition. I can feel my heart working, and my breath is strong and even. My quadriceps and calves are strong. I am a healthy, vibrant person who respects the body as the amazing vessel it is: home to my soul. I am in the zone and running better than I ever have before. I am getting faster and stronger every day...

Add Visualization to Your New Beliefs
Close your eyes and picture everything happening exactly as you described it
in your script. Create a movie in your mind that you can play over and over. Visualization is simply the creation of a new idea or belief, where you paint a new scenario, adding color and imagining sound, smell and so on. An entrepreneur may see a bustling office, the enthusiastic staff, envelops being opened with checks for large amounts of money or the product going out to clients in flawless fashion.
Add Advanced Techniques
You can add some more advanced techniques by visualizing the old behavior or belief then mentally covering it with the new. Author and personal development expert Tony Robbins calls this a "swoosh" pattern. You say to yourself, "Swoosh!" as you mentally use the new pattern to whisk away the old one.

Focus on one or two major beliefs at a time and really work on those until you feel they are engrained. If you choose just two every month or so, in a year you will have installed up to 24 new beliefs!



That's Life Changing!

John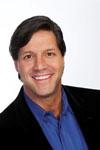 John Assaraf
New York Times
Bestselling Author,
The Answer

and

Having It All

.
Featured in The blockbuster movie
and book

The Secret

.
www.JohnAssaraf.com
Get link

Facebook

Twitter

Pinterest

Email

Other Apps